About
---
The purpose of the office of Student Neighborhood Relations is to successfully assist UCF students with finding housing off campus and to enhance partnerships with property owners and housing leasing agencies within the Greater UCF community.
STAFF

Mark Gumble, Interim Associate Vice President, Student Support Services
Mark Gumble has worked at UCF since 2005, including as an Assistant Vice President since 2011 and currently as the Interim Associate Vice President within the Division of Student Development and Enrollment Services.  In his role he oversees Student Neighborhood Relations, Career Services, Student Accessibility Services, Inclusive Education Services, and First Year Experience.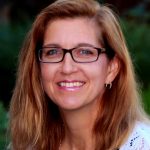 Elizabeth Nemec, Executive Administrative Assistant
Elizabeth Nemec has been employed at UCF since 2012.  Prior to serving as the Executive Administrative Assistant to Mark Gumble in 2018 she was the Administrative Assistant for Student Accessibility Services and Inclusive Education Services.